The Ultimate Guide to Church Supplies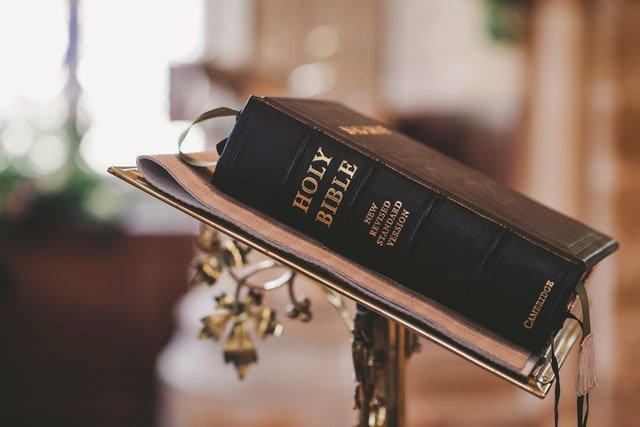 Churches across the world should aim to offer calming, harmonious spaces for their congregations. In large part, close church communities and impactful sermons make this possible, but high-quality church supplies also play a crucial role in creating the atmosphere necessary to enable peaceful worship. 
Whether creating new church spaces or updating tired furniture, carefully sourced church products should therefore be a priority for any church organiser or clergy. Unfortunately, with this aspect of our holy spaces too often forgotten, it's not unusual to experience some uncertainty when it comes to knowing where to start.
By offering comprehensive church supply products to meet every possible need, including candles, textiles, and woodwork, and church restorations. We offer you a one-stop solution for the highest quality and even tailor-made church supplies. To simplify your purchases even further, we've put together an ultimate guide to church supplies so that you can buy the best without once having to worry.
Where to buy church supplies?
As well as transforming the appearances of churches overall, church accessories and supplies must be functional for the satisfaction of your entire congregation. Ideally, it's worth seeking one supplier who can fulfil all of your needs with regards to not only church supplies and furniture, but also candles, clerical shirts, vestments and beyond. 
As well as ensuring timely deliveries that enable you to transform entire spaces, this offers a continuity of style and quality. Here at Vanpoulles, we especially offer this benefit alongside even express or next day delivery options that ensure, whatever you're ordering, you enjoy a simplified, cohesive buying experience that will undeniably transfer onto your church decor choices.
Church supplies catalogue
Even once you've found a reliable supplier that offers the services and products you need to transform any church space for any purpose, it's important to consider precisely what products are necessary for a complete and calming church atmosphere.
These will include:
Vestments and textile products
Quality clergy shirts and vestments for clergy members are essential for setting the right image and first impression in any church environment, and should ideally be custom made out of durable, decorated, high-quality fabrics that both look fantastic and withstand the test of time. 
Even once you've perfected your vestments themselves, other items of clothing including academic gowns, cassocks, and gapes will also be required for wear throughout the church year, and should ideally be purchased in the same materials and finishes as vestments, etc. to ensure continuity. 
To further enhance these clothing purchases, it's also essential to invest in accessories from the same collections, including embroidered linens and even professional crosses.
Further to this, additional textiles including hanging banners, pew cushions and runners, can also be purchased to enhance not only the comfort of your congregation but also the homely feeling that any church should aim to replicate.
Church candles and paschal candles
Used for prayer sessions and decorative purposes, the flickering flame of a candle is a highly symbolic church addition that should play a primary role in any church service. Slow-burning beeswax candles are especially preferable in this sense, and should be purchased to suit a range of different needs, including –
Candle votive stands are also essential featured products on which to display candles during special events or prayer sessions, and should be purchased to the size and storage purposes of your church candle collection. 
Further additions worth buying here also include candle extinguishers and sockets for safety, and sharpening tools to ensure the longevity and lasting appearances of even used candles. 
Church furniture
Church furniture is the first thing many of us think of when we consider buying church supplies, and additions including prie-dieu, lecterns, and seating can certainly have the most possible impact on the atmosphere that you're able to achieve in a church overall. 
Hand-finished, high-quality items that are made to last should especially be favoured here as, for many years to come, these selections will likely form the centrepieces for a wide range of sermons. For new members of the congregation, especially, they can send a clear message about the quality values and care taken in your specific church environment.
Given the often high cost of quality church furniture, church organisers looking to update an existing church space that's already well stocked could also benefit from considering alternatives like church furniture repair. 
Typically easy to achieve by stocking up on replacement items or considering simple restoration projects like reupholstering seats, this is a fantastic way to affordably update church settings while still holding onto items of furniture that often play an integral part in the surroundings that congregations know and love.
Church supplies & resources
In direct contrast to perhaps the most notable centrepieces in any church, church supplies & resources should also be fully stocked and in keeping with these religious environments at all times. 
Furnishings that include additions such as chalices, decorative crucifixes, and icons are especially imperative in this sense, adding the finishing touches that  create the church environment that many of your congregation are likely hoping for. 
Incense and incense holders have also played a crucial part throughout the history of the church, and should always feature across sermons and general opening hours in some way.
Transform your church today with Vanpoulles Limited
While there's certainly more to any church environment than the items with the space, the careful balance of a calming, holy environment, certainly rests in some respects on your ability to stock quality church supplies that tick all of the boxes mentioned here and beyond. Vanpoulles Limited is a church shop with over 100 years of experience in quality church furnishings and supplies across all denominations. 
Available across both stock designs and special commissions, our church products UK most definitely have the power to transform your church into the amazing space that we know it can be.
Browse our product selections, or contact our customer service team on 01293 590100 to discuss your options today.